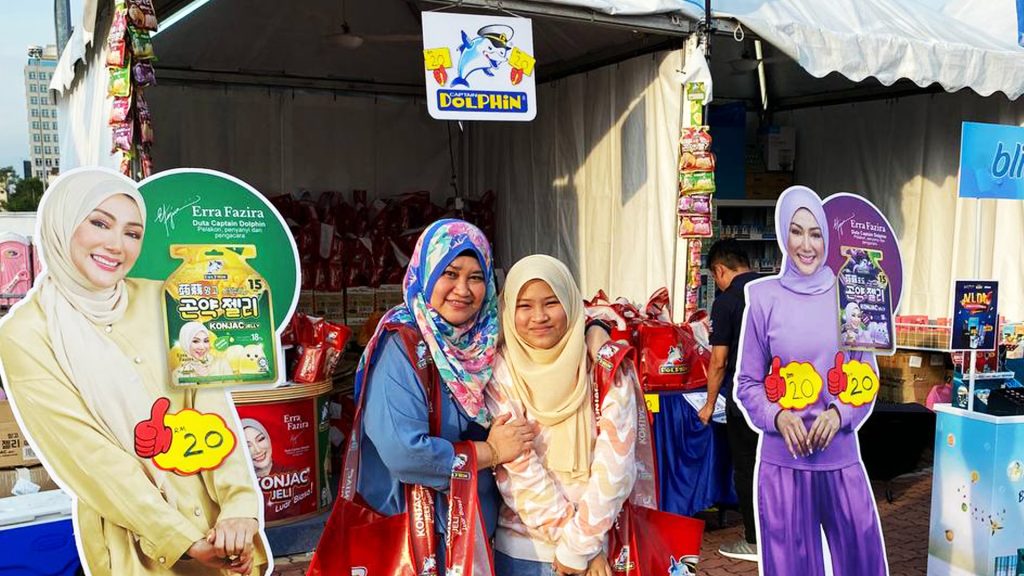 Date : 2.6.2023 - 4.6.2023
Venue: Dataran Karnival Shah Alam
Jom Heboh is always the best event to enjoy good food and shop valuable item. Captain Dolphin has participated Jom Heboh and successfully sold 2000 packet of goodies bag. During the event, we organised Meet& Greet with Erra Fazira session as a rebate to our royal supporters.  Erra's appearance has brought the atmosphere to the peak. Every supporter and follower have the invaluable chance to meet with our brand ambassador and take picture with her.
Happy Alliance has achieved a big success during Jom Heboh Shah Alam. We would like to express our sincere gratitude to all of the Captain Dolphin supporters who had visited our booth and team members who worked hard to succeed the event. We are looking forward to join Jom Heboh at other states as well. Do stay tuned for our latest update!